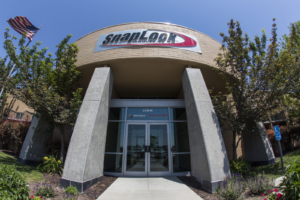 SnapLock Industries of Salt Lake City, Utah has experienced tremendous growth in the last decade while positioning itself as the industry leader in modular flooring.
SnapLock announces and celebrates a massive warehouse expansion as a result of this growth. As the parent company for leading global brands that include RaceDeck® garage flooring, SnapSports® athletic surfaces, DuraGrid® matting , FastDeck® portable floors and SnapLock® dance floors, SnapLock continues to thrive as a highly diversified and innovative line of products for consumers.
"With the incredible growth and success our company has seen, the expansion of our manufacturing facility was a necessity. As a result, SnapLock has set the standard in the modular flooring industry through constant innovation and superior technology," says CEO Jorgen Moller.
"We have a long history of investing in technologies and innovation that perpetually keep us a few steps ahead of the competition. With the expansion of our manufacturing and proprietary manufacturing processes–green manufacturing and over 24 patent technologies–SnapLock has set the precedent as the industry standard and an internationally recognized brand."
With so many companies in the flooring industry outsourcing all or part of their manufacturing to foreign companies, the family-run SnapLock offers an industry leading product line that is truly Made in the USA.   For over four decades, the SnapLock family and team have been engineering and manufacturing modular flooring brands for use around the world.
ABOUT SNAPLOCK INDUSTRIES
Located in Salt Lake City, Utah, SnapLock manufactures its products 24 hours a day, 7 days a week, and 365 days a year. SnapLock's 150,000 square foot facility is ISO 9001:2008 quality-certified, manufacturing the entire product line in the USA. With unparalleled, hands-on experience in innovation, engineering, manufacturing and logistical expertise for modular flooring systems, SnapLock Industries is the undisputed industry champ.