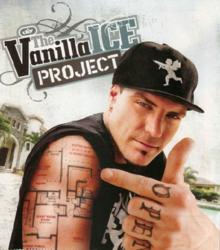 RaceDeck® Garage Flooring, the industry leader in premier modular garage flooring, is set to be featured on Season 3 of the DIY Network's hit television series, 'The Vanilla Ice Project'.
The show, now a staple on the network, features a Florida home undergoing a massive renovation, turning an outdated fossil into a million dollar mansion. RaceDeck will make its third straight appearance on the series with this episode, airing Sunday, March 31, 2013 at 10PM Eastern Standard Time.
RaceDeck is widely recognized as the world's leading garage flooring manufacturer and supplier, for both commercial and residential installations. The simple, do-it-yourself installation and unmatched durability make it the perfect choice for homeowners looking to give their home garages an easy and long lasting makeover. The invention of RaceDeck Garage Flooring pioneered the modular garage flooring industry that you see today. RaceDeck is the 'original' modular garage flooring company.
Host of 'The Vanilla Ice Project', 90's pop icon Vanilla Ice (aka Rob Van Winkle), and his crew bring over 15 years of experience in home renovation to the small screen, in the DIY Network Series. Taking this Florida home apart room by room, the team transforms this house into a prime piece of Florida real estate. This includes a complete garage overhaul, where the new-and-improved garage will feature premium RaceDeck Flooring.